Delta Medical Promotions AG becomes a member of Swiss Medtech
Delta Medical Promotions AG, a Swiss pharmaceutical company providing fast track market access into Ukraine, Eurasia and other international markets, has announced its membership in Swiss Medtech, the industry association representing the interests of the Swiss medical technology industry.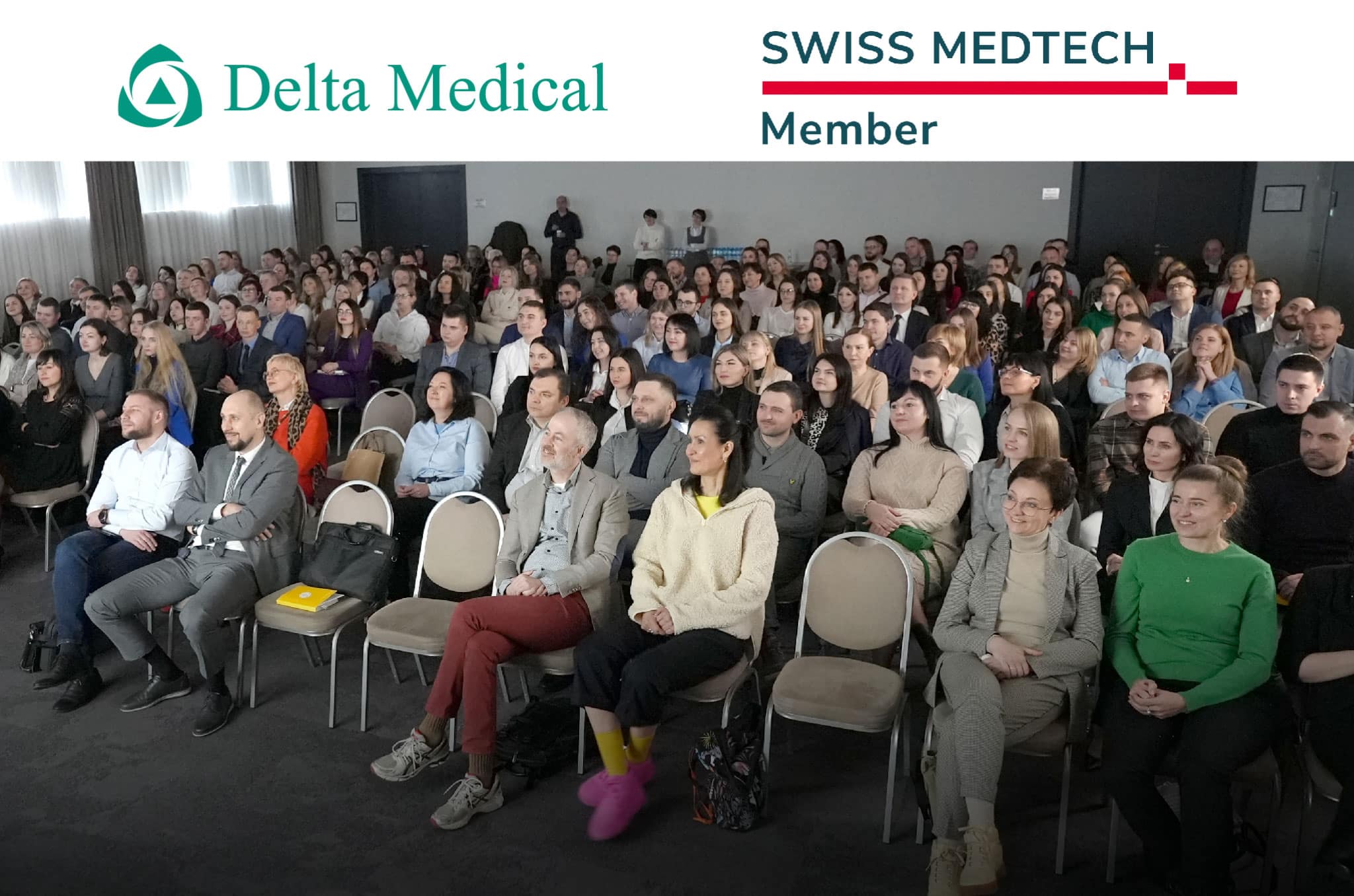 Delta Medical Promotions AG: Your One-Stop Solution for Successful Product Launches in Eastern Europe and Central Asia
Delta Medical Promotions AG, which began operations in Zurich in 1999 and has over 700 employees at its affiliates in Ukraine, Azerbaijan, Armenia, Belarus, Georgia, Kazakhstan, Kyrgyzstan, Moldova and Uzbekistan, is a preferred regional commercial partner for multinationals who are exiting, not entering the markets, or who have non-focus portfolios to offer. The company has a wide commercial focus, including unique medical products with clear evidence-based clinical advantages, rare disease/orphan medicines, OTC, and laboratory diagnostics. Delta Medical does everything required to make successful product launches, from registering medicines and medical devices in all its markets to negotiating pricing and market access issues.
Delta Medical's CEO, William Wickham, expressed his enthusiasm about the new partnership, stating, "We are excited to join Swiss Medtech and to be a part of an extensive industry network that supports innovation and start-ups while reinforcing the competitiveness of companies. We are committed to shaping the future of the Swiss medical technology industry and look forward to the opportunities and benefits that come with being a member of Swiss Medtech."
Delta Medical to receive MDR advisory support as a member of Swiss Medtech
As a member of Swiss Medtech, Delta Medical will have the opportunity to participate in exclusive events, access expert groups to exchange experiences and participate in joint activities. Additionally, the company will receive advisory support with the implementation of the Medical Device Regulation (MDR).