Our team includes professionals who are dedicated to their work. Every day, all of them are happy to work with medical specialists, consumers, and partners to ensure that the medicine of the future becomes accessible to consumers in different countries now.
Our culture, focused on results and responsible approach to conducting business, attracts the best specialists in various fields-from marketing and sales to finance and administration.
The talent and daily work of our employees allow Delta Medical to take a leading position in the pharmaceutical market.
of management positions are held by employees who raised inside the company
visits to pharmacies and doctors
For our part, Delta Medical rewards people who invest their time and ideas in the company's development
У любого сотрудника Delta Medical
есть возможность расти вместе с компанией, отслеживать вакансии, участвовать в конкурсах, постоянно развиваться.
Более 85% руководящих должностей
занимают сотрудники, выросшие внутри компании. Они начинали работать в Delta Medical торговыми и медицинскими представителями, продакт-менеджерами, финансистами и водителями. 
Залогом успешной работы компании является наша команда
Мы привлекаем и мотивируем талантливых, ориентированных на результаты профессионалов. 
Dynamic work in an international pharmaceutical compan
Company-sponsored training
Regular salary review, bonuses and rewards
Compensation for road expenses and mobile communication
Comfortable office with relaxation areas and a gym
Investing in the learning and development of each Delta Medical employee allows us to manage the career growth and ensure the development of our employees, despite the level of the position.
Delta Medical provides a well-established system of learning and development of the personnel reserve, which gives every employee the opportunity for career growth.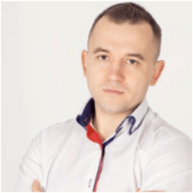 I started my career in the company as a medical representative of the pediatric department. For 5 years, I became the head of the group of medical representatives, for a year-the marketing manager of the pediatric department. Working at Delta Medical is an opportunity to constantly be in the center of pharmaceutical news, to improve your knowledge and skills not only in the pharmaceutical industry, but also in marketing, psychology, management and medicine. The company creates maximum conditions for employees' development and career growth at all levels, encourages self-education, provides professional training and educational programs, and most importantly – good working conditions and flexible working hours.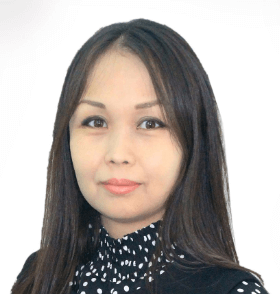 I came to Delta Medical Kazakhstan in the autumn of 2018 in the position of office manager. Simultaneously with the main job responsibilities, I immediately began to perform additional tasks. In any commercial organization, there are always areas of work, which you can offer your help, and it will be required. I gained an additional workload by helping my colleagues-documentary support of marketing activities, accounting assistance in performing audits, and so on. While working as a regulatory specialist and distributor manager, I temporarily performed some functions. This helped me better understand corporate business processes and the specifics of the company as a whole. My competencies increased with my job responsibilities and work, as well as my professionalism and self-confidence. And after a year of active work, I was offered the position of a specialist in the financial department. I guess the success came to me thanks for my responsibility to complete the tasks, my positive inner mood, and my great desire to learn.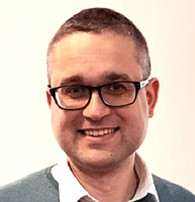 The key is to understand what you're doing here. Today, my way of implementation is in the planning and analytical department of Delta Medical, as analytics is my true purpose. Strong corporate culture turns the team into a tight-knit team of Delta Medical professionals! Delta Medical is more than just a job for me!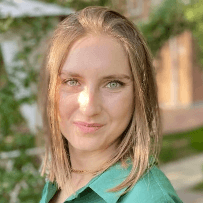 Successful experience, highly client-oriented skills, and a desire to be better, grow and develop in my favorite company allowed me to pass an interview in the Regulatory Department for the position of junior specialist in the registration of medical devices. I am happy to be a part of a successful company! Develop together with Delta Medical!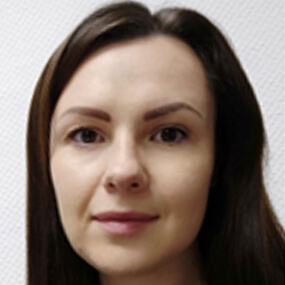 The formula of success for me is to be passionate about what I do. The main thing is not to be afraid of difficulties and strive for new things! Therefore, in 2013, after finishing an internship in my main specialty, I passed a competition in Delta Medical for the position of a medical representative. At that time, I had no experience in the pharmaceutical business, but this did not become a barrier. Delta Medical believed in me! After working as a medical representative for several years, I completely absorbed in all the details of the profession. A very important part of my development as a professional was the Delta Medical team, which was always ready to help at the right moment, and sometimes to push me to the next step, which was necessary for my development. In 2020, I entered the position of product manager. At this stage, I am actively studying and this is only the beginning of my career growth. I believe that if you strive for something, you will certainly achieve it! "Life is movement", moving forward and up is development. Therefore, the main slogan of success: "Good to best!"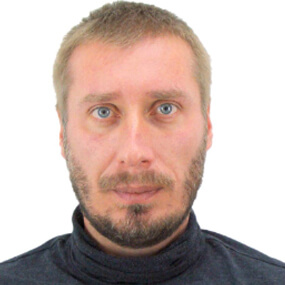 I started working at Delta Medical in 2010 as a medical representative. For 5 years, I have learned a lot: to find opportunities, make independent decisions and bring results. My energetic work was noticed by the leadership and I was offered the job of supervisor. As a supervisor, I worked for 2 years, during which time I mastered the skills of negotiations, took part in various marketing activities and formed a team. In 2017, I received an offer to spearhead the Georgia Region. It became another step and a new challenge for me. I continued to work and develop, flexibly responded to changes, and offered new non-standard solutions. I did everything possible to ensure that the Region under my management was successful and showed an excellent result. Since 2019, my area of responsibility has been not only Georgia, and Azerbaijan. These are new and interesting aims and tasks, as well as a good chance to gain experience working in countries that are totally different from each other. The key factors for success at Delta Medical are competent aim setting, as well as faith in yourself and your team.