Our team includes professionals who are dedicated to their work. Every day, all of them are happy to work with medical specialists, consumers, and partners to ensure that the medicine of the future becomes accessible to consumers in different countries now.
Our culture, focused on results and responsible approach to conducting business, attracts the best specialists in various fields-from marketing and sales to finance and administration.
The talent and daily work of our employees allow Delta Medical to take a leading position in the pharmaceutical market.
of management positions are held by employees who raised inside the company
visits to pharmacies and doctors
For our part, Delta Medical rewards people who invest their time and ideas in the company's development
У любого сотрудника Delta Medical
есть возможность расти вместе с компанией, отслеживать вакансии, участвовать в конкурсах, постоянно развиваться.
Более 85% руководящих должностей
занимают сотрудники, выросшие внутри компании. Они начинали работать в Delta Medical торговыми и медицинскими представителями, продакт-менеджерами, финансистами и водителями. 
Залогом успешной работы компании является наша команда
Мы привлекаем и мотивируем талантливых, ориентированных на результаты профессионалов. 
Dynamic work in an international pharmaceutical compan
Company-sponsored training
Regular salary review, bonuses and rewards
Compensation for road expenses and mobile communication
Comfortable office with relaxation areas and a gym
Investing in the learning and development of each Delta Medical employee allows us to manage the career growth and ensure the development of our employees, despite the level of the position.
Delta Medical provides a well-established system of learning and development of the personnel reserve, which gives every employee the opportunity for career growth.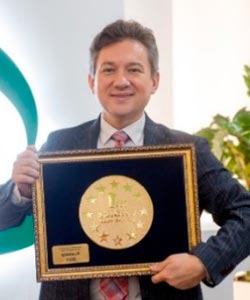 Delta Medical is a part of my life. I have come a long way from a medical representative, worked as a regional manager, product manager, senior product manager, and now I have headed my favorite business unit, where my career in the company began. For 16 years I have been experiencing victories and trials, sleepless nights and long business trips, interesting events in many parts of Ukraine and abroad, strict partners and an inquisitive team, exhausting negotiations, and moments of triumph – this is the whole world that I discovered with Delta Medical. And in this exciting world, immense horizons and new opportunities await ahead, and most importantly - great achievements and only victories together with my favorite team!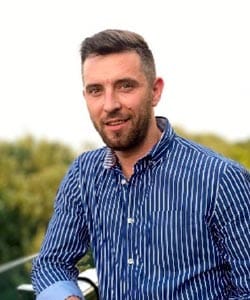 I have been working as a  trade representative of  PharmActive at Delta Medical since 2013. During this time, I mastered knowledge of pharmaceuticals and  drugs, basic techniques and sales techniques, pumped into communication skills.  In order to benefit, to develop the necessary skills for the next steps in 2016 brought me to the position of senior sales representative, and in 2017 – to the position of territorial manager.  The war began in 2022, when I already held the position of regional manager. During thewar in  the country, I had to solve problems that were previously considered ordinary. First of all, I had to take care of  the safety of the team, my people.  We all had to support the country's economy and carry out the planned indicators of our company.  If you know exactly what you want, no words or circumstances will go astray. Look for yourself, set goals and tirelessly go to them.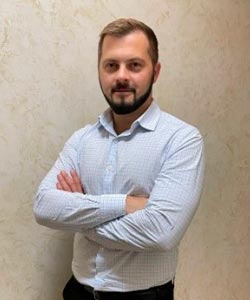 My journey at Delta Medical began almost 5 years ago as a sales representative of PharmActive. From the very beginning of my activity, I fell in love with the products of our company, and in the process of work I realized that the Delta Medical team are real professionals! I have been holding the position of territorial manager for a year and I am very proud of it!   I am pleased to realize that at Delta Medical you can do what you love and at the same time have the opportunity to develop and implement.  I believe in myself, I believe in the team, I believe in our company!  Together we can turn mountains! 
I came to the position of registration specialist. In 2021, I was promoted to the position of senior registration specialist and in early May 2022 became the head of the registration group.   For some people, difficult tasks and risks are stressful, for me it is an encouraging challenge. That is why my vector of promotion and development is regulatory activity, there are always interesting tasks and new prospects.  It is no secret that success cannot be achieved on your own, it is a long-term well-established joint work and dedication to one's work.  That's what I'm aiming for with my regulatory team and Delta Medical!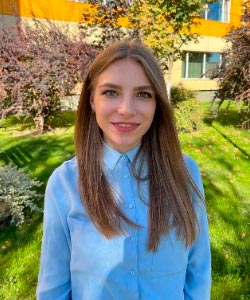 I joined the Delta Medical team as a computer set operator in the accounting department of the warehouse department.  Within a year, I got a chance from the company to master the knowledge of the transport department operator, which made it possible to get the position of "Senior Transport Logistics Operator". It is a great opportunity for me to work in a great team, heading towards your goals, mastering new processes.  In 2022, I rose one more step – to the position of "Head of the Warehouse Logistics Sector".  Delta Medical is always a well-coordinated purposeful team, trust and support of management, new opportunities for learning and development!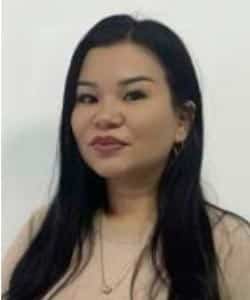 I started working at Delta Medical in 2021 as an office manager – it was a springboard that gave me brilliant opportunities for self-realization. The company attracted me with the prospects of professional growth and stability in the market of Kazakhstan. A year later, I was offered the position of marketing coordinator, which accustomed me to mobility and speed of immersion in the details of projects, developed a habit of quickly rebuilding and, most importantly, finding an approach to solving various issues. I thank the company for believing in me, as well as my colleagues for their support. There are still many exciting new challenges ahead. For me, Delta Medical is not just a job, it is an opportunity to realize myself 100% with like-minded people surrounded me! 
In January 2018, after a series of interviews, I came to the position of a medical representative at Delta Medical Kazakhstan. This job brings me pleasure, strength and love! I'm always learning new things, working on skills, and developing my strategic thinking. After 4 years as a medical representative, in December 2021, I was offered to take part in a competition for the position of regional manager. Thanks to my attitude, goals and achievements, I headed the region of South Kazakhstan! My team and I always strive from good to best! Delta Medical stands for Love, Opportunity and Success!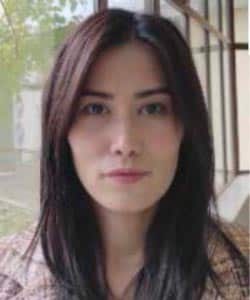 My journey at Delta Medical from September 2021 from medical representative to regional manager in September 2022 consists of two elements: practice and science. The achievement here is almost everything that remains with me forever: the first medical visit, the first load in pharmacies, the fulfillment of the plan and the first percent of sales. The position of regional manager opened up for me the need to acquire new competencies that I can use not only in sales, but also in the profession as a whole. I evaluate my achievements in terms of my personality and satisfaction with my results. The experience that I will use in the future, and my "golden case" is still ahead.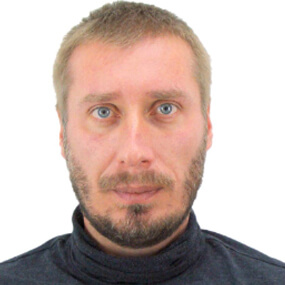 I started working at Delta Medical in 2010 as a Medical Representative. For 5 years I have learned a lot: to find opportunities, make independent decisions and bring results. My energetic work was noticed by the management and I was offered a job as a supervisor.   As a supervisor, I worked for 2 years, during which time I mastered the skills of negotiations, took part in various marketing activities and formed a team. In 2017, I got an offer to head the Georgia Region. This was another stepping stone and a new challenge for me.   I continued to work and develop, flexibly responded to changes, offered new non-standard solutions. I did everything to ensure that the Region under my management was successful and showed a high result.   Since 2019, my area of responsibility is not only Georgia, but also Azerbaijan. These are new interesting goals and objectives, as well as a good chance to gain experience by working in countries that are completely different from each other.  The key success factors in Delta Medical are competent goal setting, as well as faith in yourself and your team.