Cold chains from the warehouse to your first aid kit: how we ensure optimal conditions for the distribution of medicines
Most of the medicinessupplied to the Ukrainian market by our company, you definitely have never seen either on our pages in social networks or in TV advertising, because these medicinesare prescription drugs, which means they cannot be advertised according to the law. But they are well known by patients to whom these medicinesliterally save lives. These are preparations for use in oncology, gynecology, hepatology and hematology. Some of these medicinesrequire special conditions for logistics and storage. We are talking about the so-called cold chains, the provision of which is necessary not only in the manufacture of medicines, but also during their transportation and storage. If the temperature regime is violated, the drug may lose its properties! 
Our Process for Distributing Cold Chain Medicines
Our task as a distributor is to ensure that the efficacy and safety of such a medicine is maintained for patients. For this we have specially trained personnel. We use refrigeration equipment. We have validated vehicles. Thermal containers are validated. Refrigerators have been validated. 
We have a procedure in place for staff to be trained and tested. Only then can the employee be directly allowed to work with cold chain goods. This moment is very carefully controlled by us. Companies that supply us with cold chain products conduct audits with us.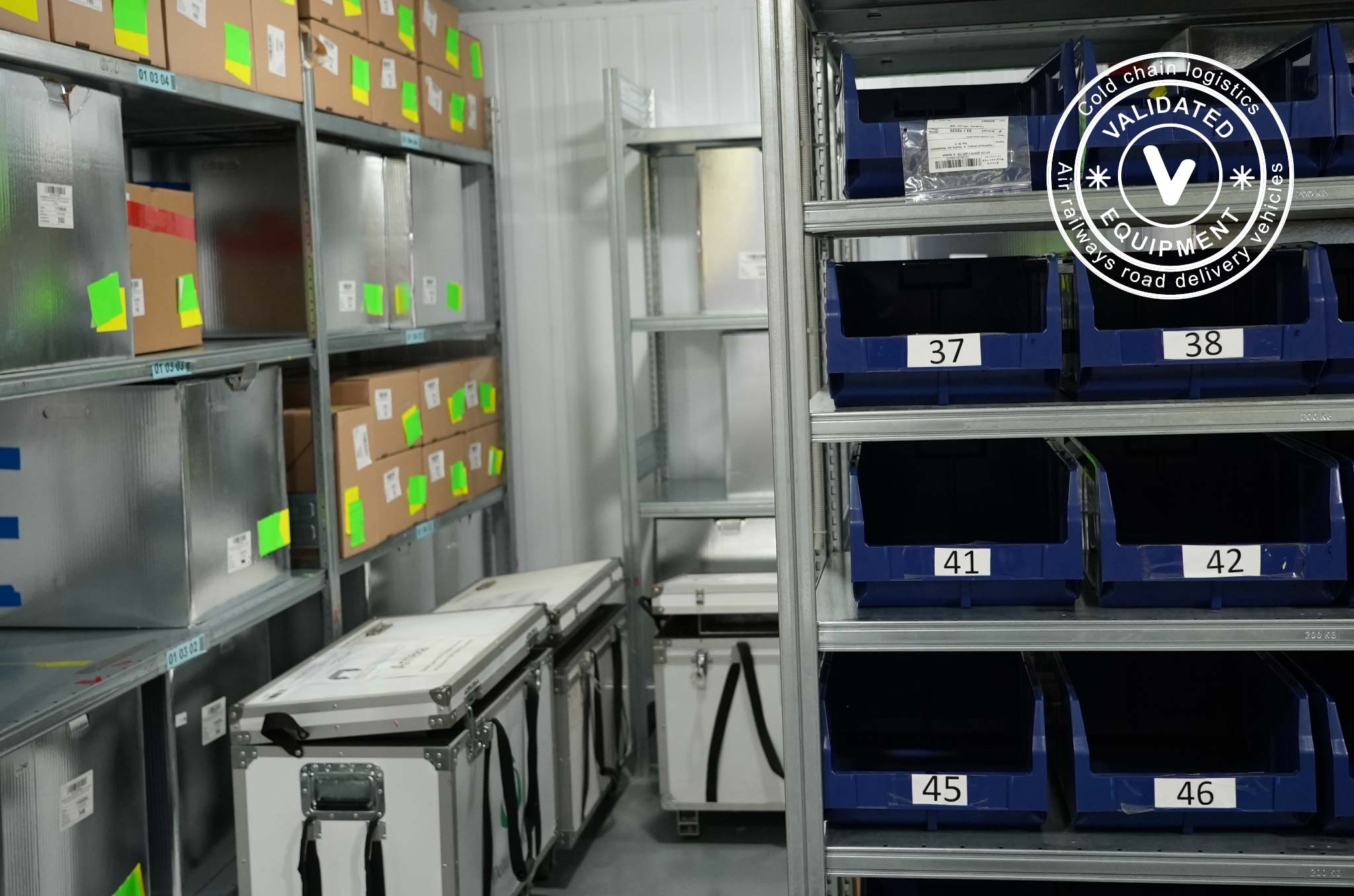 Temperature-controlled Logistics and Storage
Each delivery is carried out by transport, in which temperature recorders are installed, if the number of medicinesis large. And if it is small and is done by containers, then a registrar is also installed in each container. 
Reception of medicines in the warehouse takes place as soon as possible. The transfer of goods from the refrigerating chamber of the customs warehouse to the refrigerating chamber of the pharmacy warehouse is a validated process and lasts no more than five minutes. Recalculation of quantity is made directly in the refrigerator. 
We can say that all our products are safe and effective – we can vouch for their quality!