Delta Medical was awarded for charity in Ukraine
Delta Medical became a laureate of the national competition "Charitable Ukraine-2022" in the nomination "Charity in Health Protection". The number of applications submitted for participation in the national competition "Charitable Ukraine" this year was a record – 1463! Imagine how rich Ukraine is in philanthropists! 
We are extremely proud to be in the circle of these people and are grateful that our efforts have been recognized among such a large number of worthy applicants. 
I would like to express my sincere gratitude to everyone who contributed to our small victory, first of all to partners and colleagues.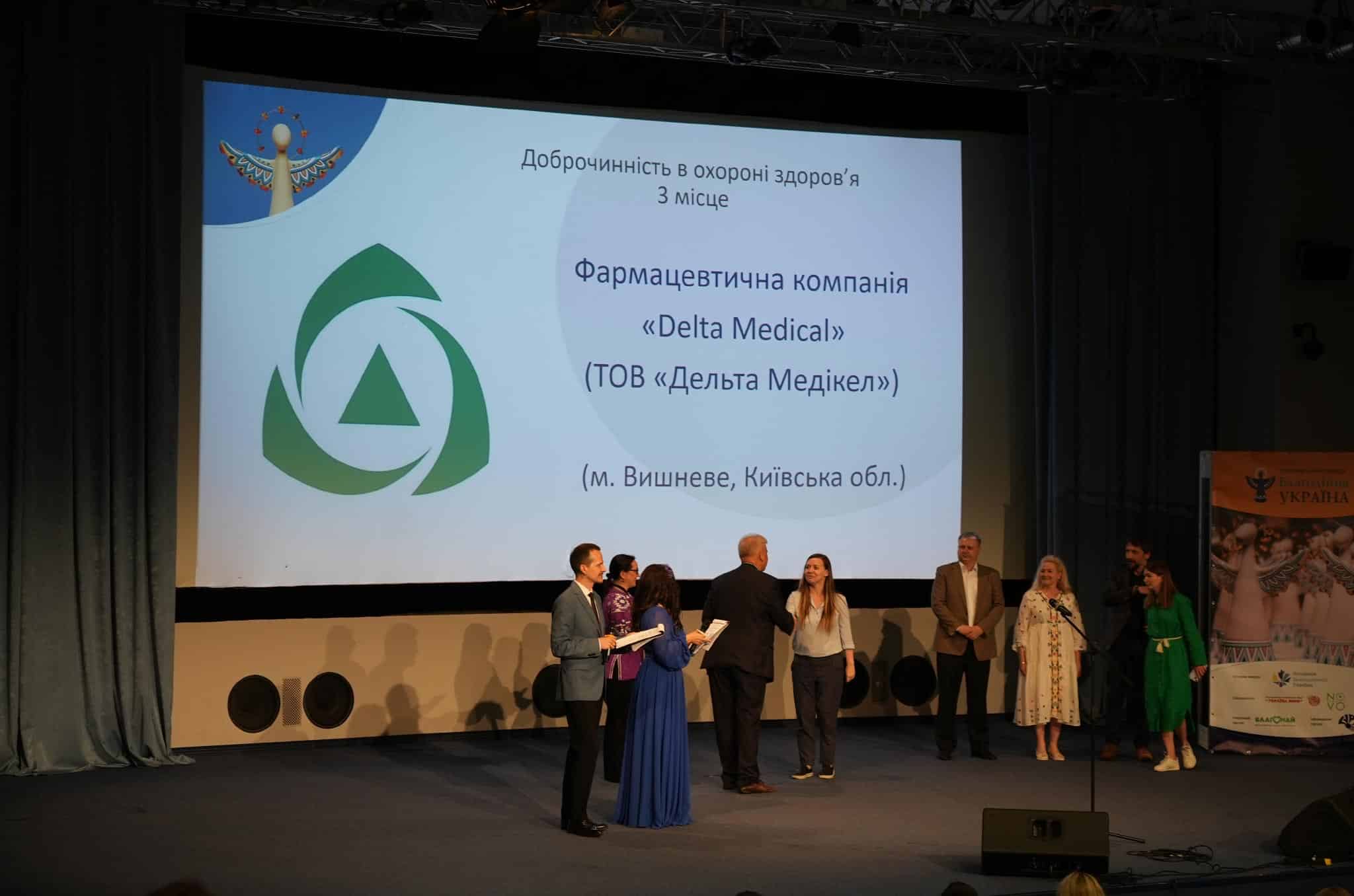 "Charitable Ukraine-2022" brings together participants from various industries, contributing to the development of the public sector and attracting additional resources to charity projects. The competition program included 26 different nominations, including basic, individual and special categories. This competition provides an opportunity to recognize and recognize organizations and individuals who implement, promote and promote charitable causes in Ukraine.