Delta Medical has reached the TOP-5 of the best pharmaceutical companies in Ukraine
Delta Medical entered the top five companies in Ukraine in the pharmaceutical industry, which is reflected in the rating compiled by the magazine TOP-100. Ratings Of The Gratest. This achievement testifies not only to the professional work and innovative drugs that the company is proud of, but also to its responsibility in a difficult period for Ukraine.
With the outbreak of a full-scale war in Ukraine, more than 8 million people left the country. Among these people there are valuable specialists who, most likely, will not return. This labor migration, which has become the largest in the history of independent Ukraine, posed a serious challenge for business. However, companies that have taken drastic action and invested in their workforce are demonstrating a willingness to fight in a difficult situation.
The editors of the TOP-100. Ratings Of The Gratest magazine, together with an expert jury, identified 50 companies that continue to be responsible employers and invest in their most valuable asset – people. The assessment took into account a number of criteria, including the importance of veterans' resocialization, the system of remuneration and salaries, active investment in corporate education, improvement of staff well-being and the use of innovations in personnel policy.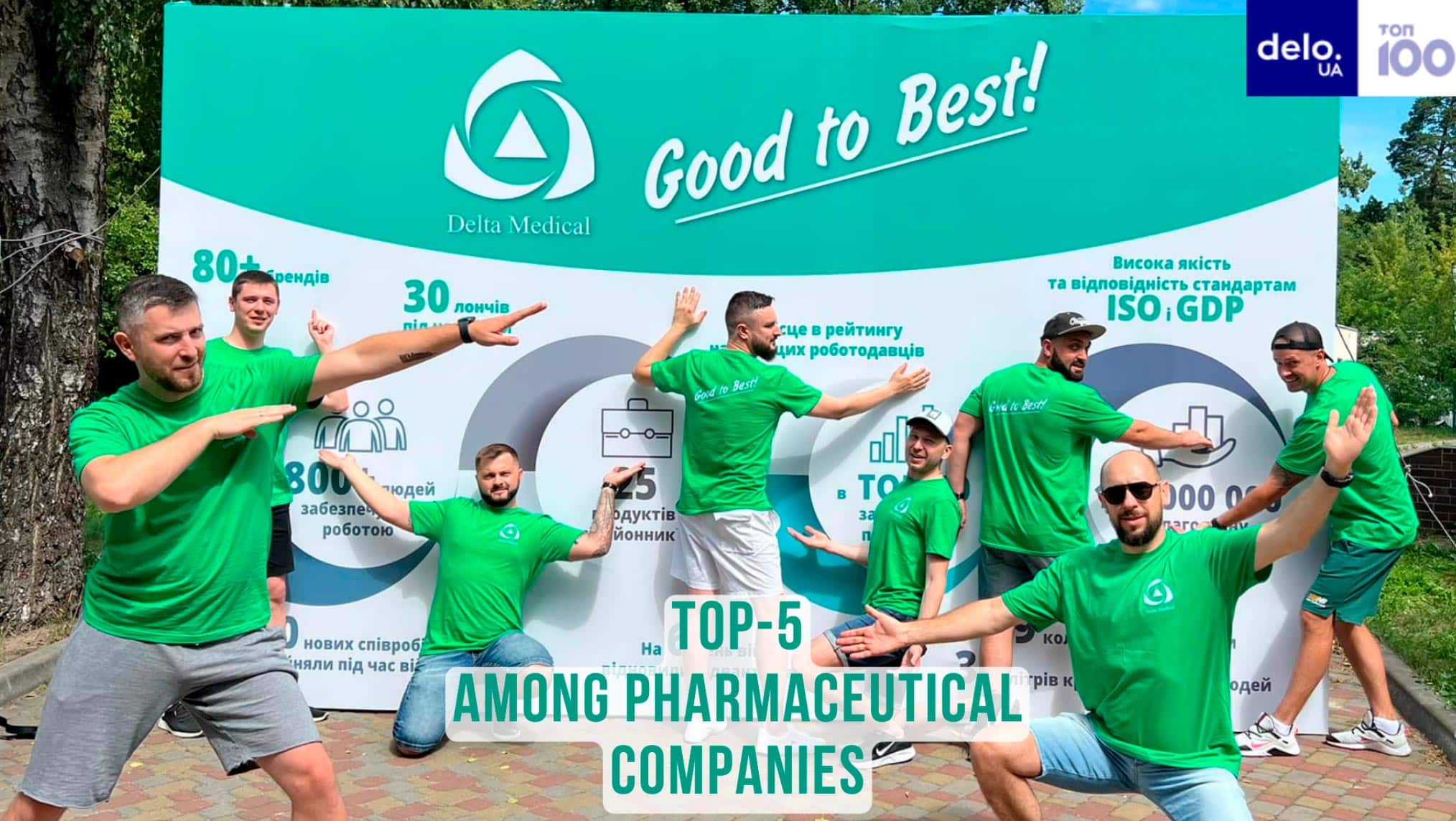 Delta Medical not only entered the TOP-5 Ukrainian pharmaceutical companies in this rating, but was also awarded in the special nomination "Best Mental Health Programs". This nomination recognizes efforts in ensuring the psychological and physical well-being of personnel, especially in times of war.
To reduce the effects of stress and psychological tension among employees, Delta Medical implements several projects to preserve mental health. The working day starts with physical activities such as aerobics, dance and yoga, and there is a weekly football match. In addition, every morning after the night shelling, the employees are provided with "goodies for the brave." Psychological consultations are provided, a general medical examination is provided, and medical insurance is provided for employees and their families. The company is also actively working to prepare its staff for emergencies by providing training in first aid, safety and proper behavior in case of emergency.
Delta Medical remains an example of a responsible business that, despite the challenges of today, continues to believe in victory and take care of its employees. We know that together we can overcome all difficulties and reach new heights in the pharmaceutical industry in Ukraine.